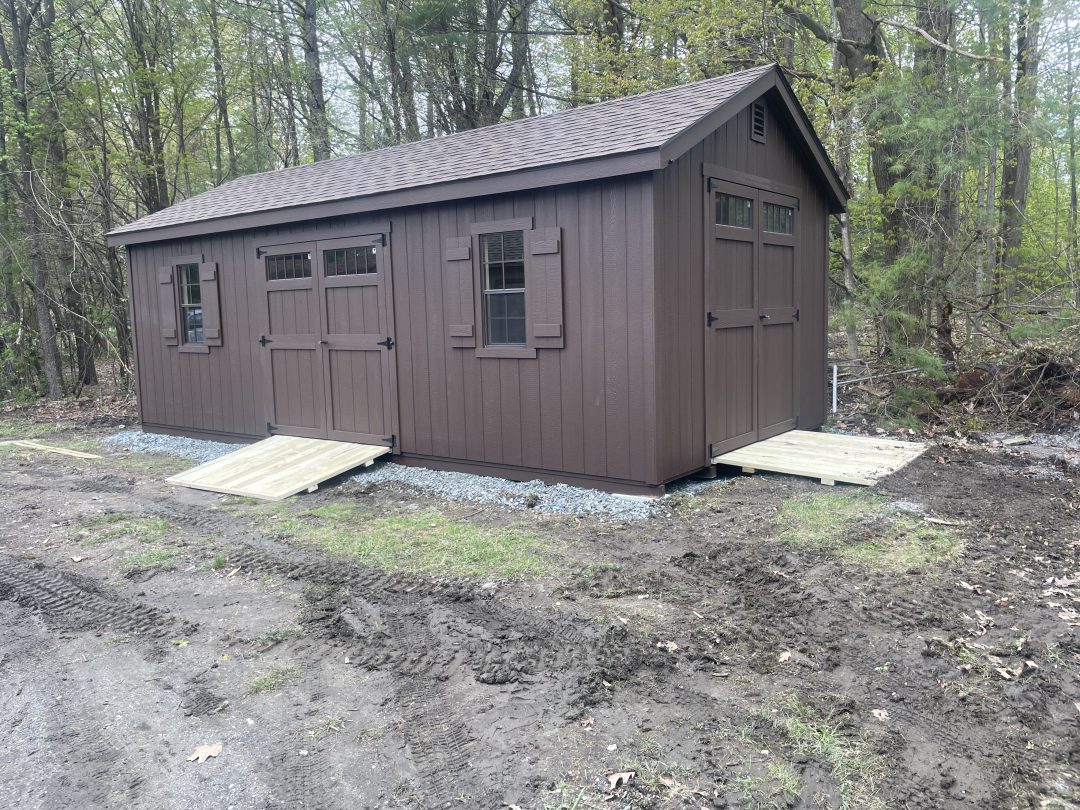 12×24 Custom Ordered 12×24 Shedman Special Shed
This shed features taller doors for there golf carts . We installed the site and tore their old shed down as well.
---
Gallery of Shed Man Site Work Installations
Whether you're purchasing a shed, garage, gazebo, or child's playhouse, install it on an appropriate building site. Good site work will affect how well your purchase looks and functions in the future. Knowing where to place the shed and what kind of base to prepare will help your shed, garage or gazebo look good and function properly for years to come. Shed Man has prepared many sites and we offer this gallery of site work installations as examples.
For example, if a shed is set in an area without a solid base, it may sink or shift affecting how doors and windows work. Also, placing your building in a particularly wet area can result in wood rotting, paint blistering, and the growth of mold and mildew. Another factor to consider is surrounding trees. It is best to avoid setting your new outbuilding in an area that is always in shade. All these things, and others, can be prevented by having the right site work done prior to installation.
Before Shed Man delivers your new item, we will visit your property to discuss your site. If site work is required, we would be happy to discuss that work with you.